Science says
We've been interviewed and videos were taken.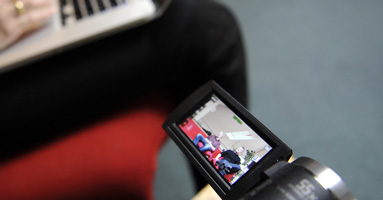 This week we had the chance to answer some questions about our motivation and how and why we started the Frankfurt Open Device Lab.
Prof. Raquel Paiva Godinho is currently traveling the continent and collects answers and statements from people involved in this #ODL movement for a scientific research work. Raquel is a Professor at Federal Institute of Education, Science and Technology at IFSul in Brazil and PhD in Experimental Sciences and Technology at the University of Vic/Spain, and she will be studying Open Device Labs at least for the next four years.
This may sound a bit intimidating, but turned out to be a great way to spend an afternoon and we had a great conversation.
It's always great to meet new people with different backgrounds and agendas –– which is one of the reasons why we like this ODL-idea so much.